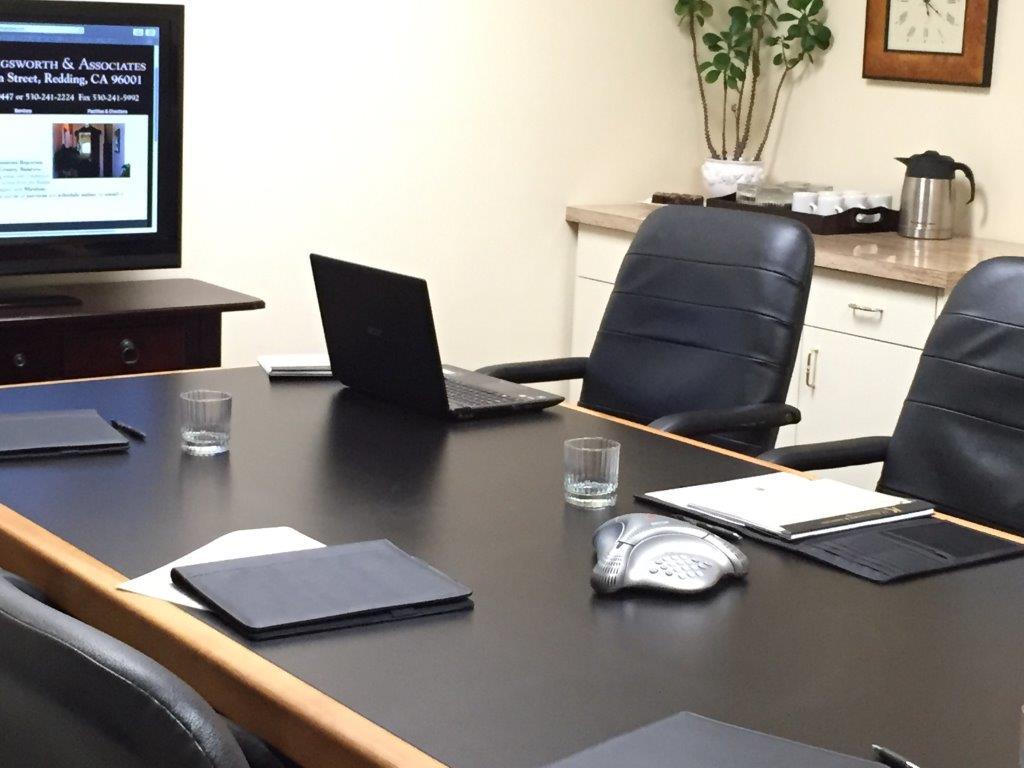 Conference Suites
In addition to using our deposition services, we offer 4 spacious complementary deposition suites. Conviently located across from Shasta County Courthouse. Equipped with WiFi, video conferencing and teleconferencing capabilities.
J.V. Killingsworth and Associates your north state deposition connection for over 30 years is conveniently located across from the Shasta County Courthouse. We offer four spacious deposition suites. Our attractive, comfortable deposition suites are complementary and staffed to support your needs; equipped with WIFI internet, videoconferencing and teleconferencing capabilities with in-house staff to download, scan or copy documents for your convenience.
Complementary coffee, orange juice, water and brownies are provided in all our suites. We also have access to conference rooms in Tehama, Lassen, Modoc, Siskiyou and Trinity counties as well as the other outlying areas. Need a conference room and reporter in another location? Anytime, anywhere let us take care of scheduling for you. Just email or give us a call; we look forward to serving you with all your deposition needs.
Proudly Serving Redding, Red Bluff, Corning, Chico, Mount Shasta, Yreka, Weed, Weaverville, Susanville, Chester, Burney, Alturas, Quincy and other outlying areas.